Christopher Rhone*
Partner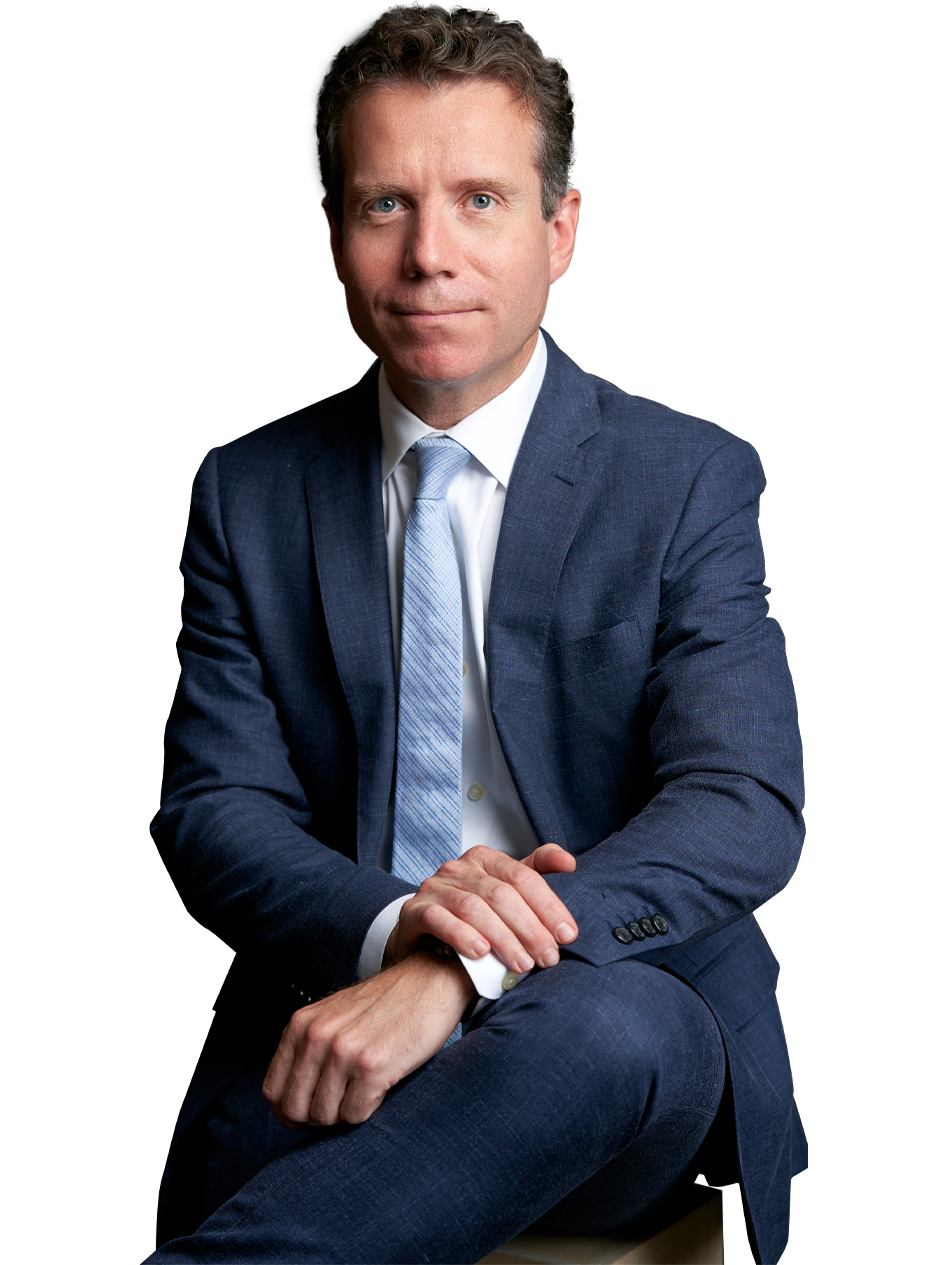 Christopher Rhone brings over 20 years of civil litigation experience to the defence of his clients. His practice includes the successful defence of complex litigation including class actions, insurance coverage disputes, construction defects, and serious personal injuries.
Christopher has appeared before the Supreme Court of Canada and before all levels of provincial superior courts and administrative tribunals.
In addition to litigated claims before the courts, Christopher has extensive mediation experience. Together with Ward Branch (now a justice of the B.C. Supreme Court), he assisted a leading Canadian insurer through B.C.'s infamous "leaky condo" crisis. This included attending in excess of 100 mediations and representing the insurer before the courts.
Christopher also regularly provides insurance coverage opinions to insurers in relation to all forms of insurance policies. This assists insurers in making practical and timely coverage decisions when faced with difficult or high stakes circumstances.
Christopher is a supporter of the BCSPCA and acts in animal cruelty matters before administrative tribunals and the courts.
Before admission to the practice of law, Christopher completed a judicial law clerkship with the British Columbia Court of Appeal.
Christopher is called to the bar in British Columbia, Alberta, Ontario, the Northwest Territories, and the Yukon.  He acts for clients across Canada.
In his spare time, Christopher enjoys cycling, spending time with his family, and hiking with his dog Murphy.
*Christopher Rhone Law Corporation
Areas of Practice
General Civil Litigation
Insurance Defence and Coverage
Class Actions and Administrative Law
Professional Memberships and Education
Law Society of British Columbia (2001)
Law Society of Ontario
Law Society of Alberta
Law Society of the Northwest Territories
Law Society of Yukon
Licensed to Practice in other provinces per National Mobility Agreement
Canadian Bar Association
Defense Research Institute (DRI)
LL.B. Edinburgh University / University of Victoria
B.Sc. (Hons. Biology) University of Western Ontario
Best Lawyers, Recognized (Insurance)
Representative Experience
Chris has successfully represented clients before courts and tribunals in numerous reported cases including claims for damages, injunctions and declaratory relief. Several examples are listed below.
Class Actions
Lead counsel for two insurers in Workman Optometry v. Certas Home and Auto Insurance, 2023 ONSC 3356. Judgment in favour of insurers after a common issues trial. The Court answered the common issues in favour of the insurer defendants, finding no coverage for COVID-19 related business interruption losses.
Douez v Facebook, 2022 BCSC 914, June 2022 decision following a common issues trial held in January 2022, finding Facebook breached class members' Privacy Act rights through its Sponsored Stories advertising campaign.
Lead counsel defending long term care homes and industries in alleged COVID-19 injury and death claims in Ontario, Alberta and British Columbia
Huebner v PR Seniors Housing Management Ltd., D.B.A. Retirement Concepts, 2020 BCSC 1290  and  2020 BCSC 1037 (successful defence on sequencing issues in class action) 2021 BCSC 837  (striking certification affidavits)
Douez v Facebook, 2017 SCC 33 (Supreme Court of Canada upholding plaintiff's right to sue Facebook in B.C. in the face of a click-wrap agreement requiring action only in California); 2018 BCCA 186 (upholding certification) 2014 BCSC 953 (successful application certifying class action against Facebook alleging breach of privacy); and 2012 BCSC 2097(sequencing motion in class action against Facebook)
Lam v. University of British Columbia, 2014 BCSC 673 (successfully opposing motion in class proceeding to have third party proceedings tried concurrently with common negligence issues)
Hoy v Medtronic, Inc., 2003 BCCA 316 (medical device class action certification decision)
Publications
C. Rhone, J. MacMaster and W. Branch, Environmental Insurance Recovery: Legal Issues in Relation to the Buy-Back of Insurance Policies (CLEBC: 2008)
C. Rhone and W. Branch, Insurance Issues in Class Actions, in Litigating and Managing Insurance Coverage Disputes, The Canadian Institute, Conference, June 17-18, 2008 (Toronto)
C. Rhone, CGL Coverage and Long-Tail Pollution Claims: Several Triggering Issues Considered (CLEBC: 2008)
Co-author (with Ward Branch),Liability Insurance Issues in Construction Practice, British Columbia (CLEBC: 2007)
Co-author (with W. Branch), "Solving the National Class Problem", 4th Annual Symposium on Class Actions (Toronto:Osgoode Hall Law School of York University , 2007)
Co-author (with M. Wingert), The Settlement Conference: Cornerstone of the Small Claims Process, British Columbia (CLE: 2005)
Co-author (with W. Branch), The Bond Between Class Members – The Wedge Between Counsel: Trans-National Class Actions in the Wake of Parsons v. McDonald's Restaurants, British Columbia CLE (February, 2005)
Co-author, Chaos or consistency? : The National Class Action Dilemma paper for symposium National forum on drug and medical device liability: key developments and cutting edge strategies for litigating ongoing claims and minimizing future exposures (Toronto: Canada Law Institute, 2003)
Co-author, "'If it Ain't Broke, Don't Fix it!' Does B.C. Need a New Costs Regime for Class Actions?" (2003) Vol. 1, No. 4 Class Action 82
Author, "Accepting the Words of Parliament: Parliamentary History as a Means to Interpret Legislation" (September 2001) 59 The Advocate 697
Author, Criminal Jury Addresses, CLE (B.C.) November 23, 2000 (Criminal Law Advocacy CLE)
Co-Author with C. Tollefson and C. Rolfe, Cleanair.ca: A Citizen's Action Guide(Vancouver: Sierra Legal Defence Fund, 2000)
Author, "From the European Commission to National Courts" (1998) 2 Edinburgh Law Review 345