Craig Jones, K.C.
Associate Counsel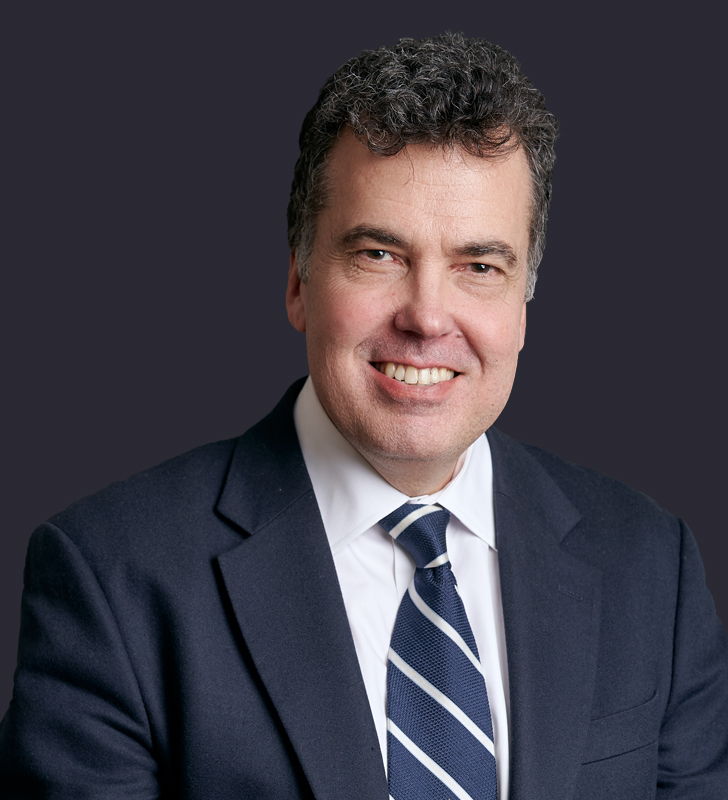 Craig Jones is associate counsel with Branch MacMaster LLP. He has a litigation and consultation practice focussing on public law and class actions. He authored Theory of Class Actions, a leading text in the field, and has appeared as counsel in a number of significant constitutional cases, public inquiries and reporting commissions, and judicial reviews.
Prior to joining Branch MacMaster, Craig was Supervising Counsel of the Constitutional and Administrative Law Group in the B.C. Ministry of Justice, and before that he was a partner at Bull, Housser & Tupper.
He holds a tenured faculty position at Thompson Rivers University, where he teaches torts, constitutional law, and legal ethics & professional conduct. He is a frequent lecturer on topics of tort, class actions, and constitutional law in British Columbia and across Canada.
In 2022 Craig was retained by the Attorney General of B.C. as General Counsel to the Premier.  He will not be serving any other clients for the duration of this commitment.
Areas of Practice
Class Actions
Constitutional Law
Public Law
Judicial Reviews
Consultation and opinion work
Education
LLM Harvard Law School (2002)
LLB University of British Columbia (1998)
BGS Thompson Rivers University (1997)
Awards
Queen's Counsel, 2011
Distinguished Alumnus Award, Thompson Rivers University, 2007
Counsel Work
Lead counsel for Attorney General of B.C. in a number of cases including the Polygamy Reference, the Insite Safe Injection Site appeals, and the Taser International challenge to the Braidwood Inquiry
Lead counsel for the Attorney General of B.C. in the Braidwood (Taser) Inquiry and the Oppal (Missing Women) Inquiry
Counsel to Commissioner/Conciliator Thomas Berger, O.C., Q.C. in the Vancouver Electoral Reform Commission and Nunavut Land Claims Conciliation
Selected Book Publications
2012 Craig Jones, A Cruel Arithmetic (Toronto: Irwin Law Book, 2012)
2005 Jamie Cassels & Craig Jones, The Law of Large Scale Claims: Products Liability, Toxic Torts and Complex Litigation in Canada (Toronto: Irwin Law Book, 2005)
2003 Craig Jones, Theory of Class Actions [with foreword by David Rosenberg] (Toronto: Irwin Law Book, 2003)
Articles & Book Chapters
2011 Craig Jones, "Reasoning Through Probabilistic Causation in Individual and Aggregate Claims: The Struggle Continues" (2011) 39 Adv. Q. 18
2007 Craig Jones, "The Attorney General's Standing to Seek Relief in the Public Interest: The Evolving Doctrine of Parens Patriae" (2007) 86 Can. Bar. Rev. 121
2007 Angela Baxter and Craig Jones, "The Class Action and Public Authority Liability: 'Preferability Re-Examined" (2007) 57 U.N.B.L.J. 27
2007 Craig Jones, "New Solitudes: Recent Decisions Call into Question the "National Class" (2007) 45 Can. Bus. L.J. 47
2006 Craig Jones, "Litigating Conspiracy" (Book Review) (2006) 44 Can. Bus. L.J. 1
2006 Angela Baxter and Craig Jones, "Fumbling Toward Efficacy: National Classes after Currie v. McDonald's" (2006) 3 Can. Class Action R. 86
2005 Craig Jones, "The Class Action in Common Law Legal Systems: A Comparative Perspective" (Book Review), (2005) 2 Can. Class Action R. 216
2004 Craig Jones, "The Case for the National Class", (2004) 1 Can. Class Action R. 29
2004 Jamie Cassels and Craig Jones, "Rethinking Ends and Means in Mass Tort: Probabilistic Causation and Risk-Based Mass Tort Claims after Fairchild v. Glenhaven Funeral Services" (2003) 82 Can. Bar. Rev. 597
2002 Craig Jones, "Fixing to Sue: Does the Government Have a Legal Duty to Establish Safe Injection Facilities in British Columbia?" (2002) 35 U.B.C. L. Rev. 391
2002 Craig Jones and John Kleefeld, "Whiten v. Pilot: Safe Harbour for Punitive Damages in Contract?" (Case Comment) (2002) 60 The Advocate 507
2000 Craig Jones, "The Partial Commencement of Acts: A Constitutional Criticism of the Lieutenant Governor-in-Councils' 'Line-Item Veto' Power", (2000) V Rev. Const. Studies 172.
2000 Elliott M. Myers and Craig Jones, "Coping with the "National Class": Corporate Response to Canadian 'Multi-Jurisdictional' Class Actions," North American Corporate Lawyer, Spring 1999
1998 Craig Jones, "The Spoliation Doctrine and Expert Evidence in Civil Trials" (1998) 32 U.B.C. L. Rev. 293